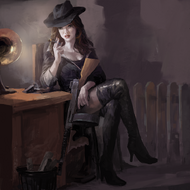 Statistics
Faction:
Mercenary
Class:
Infantry
Units:
1
Defense:
Organic, Light
Sight:
50
Health:
120
Mobility:
11
Damage:
100-140/125-175
Range:
40/12
Purchase
Cost:

= N/A



= N/A
Deploy
Cost:

x2



x0



x5
Abilities
| | |
| --- | --- |
| Weapon | Anti-pers/Rending |
| 1st ability | Tommy Gun |
| 2nd ability | Shrapnel Bomb |
While Sai's origins remain to be revealed, she's known for her mobility in the field. She's a master of the hit-and-run tactic and is also quite adept at infiltrating, placing a bomb, and exfiltrating before her enemies can catch her.
Special Abilities
Edit
Sai can move after attacking and can place a shrapnel bomb that can be manually detonated at a later time.
Ad blocker interference detected!
Wikia is a free-to-use site that makes money from advertising. We have a modified experience for viewers using ad blockers

Wikia is not accessible if you've made further modifications. Remove the custom ad blocker rule(s) and the page will load as expected.